While shipping containers come in many different sizes, the most common container sizes you'll run across are the International Organization for Standardization (ISO) standard shipping container sizes that come in 20-foot, and 40-foot lengths.
It's possible to find other sizes as well, including custom container sizes as well as 10-foot, 30-foot, 45-foot, and even 53-foot size containers — but the first three sizes we mentioned are the most common. The standard 20-foot and 40-foot ISO shipping containers are by far the most universal.
When people think about standard shipping container sizes, the containers they likely picture in their mind — and that are most common around the globe— are Dry Containers.
For simplicity, dry containers are the types of standard shipping containers we'll reference here. But for clarity, you can also find Open Top Shipping Containers, Dry Tunnel Containers with openings on both ends, Insulated Containers,Refrigerated Containers, Side Open 
Shipping Containers that open up on the (long) side, plus several other different types of containers as well.
The standard 10-foot, 20-foot and 40-foot containers also come in modified versions known as High-Cube Containers. These high-cube containers are comparable in design to the standard models, although they're taller, offering an increase in "headroom" inside.
Standard shipping containers should be just that: standard. They should conform to ISO specifications, although you will find some variances based on where they were built, their age and several other factors.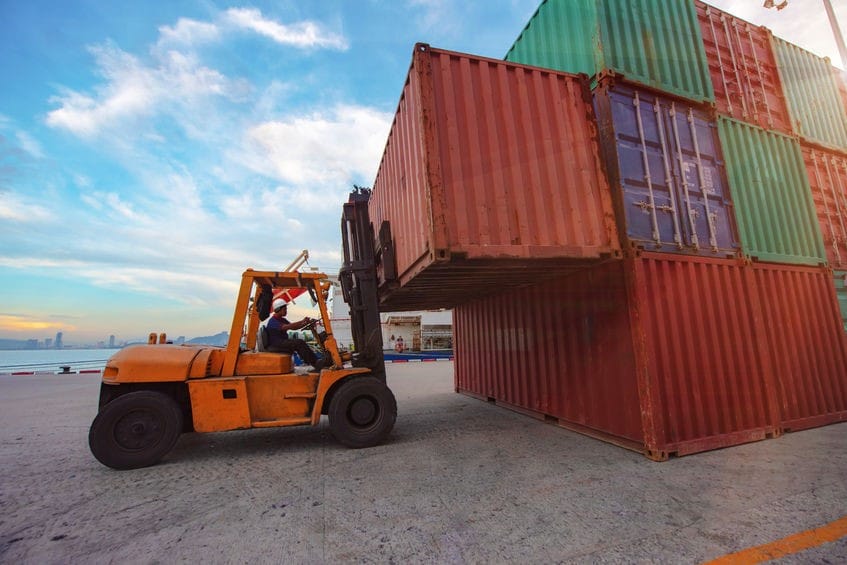 A Breakdown of the Most Common Shipping Container Sizes
Are you trying to work out the answer to the question, "What size shipping container do I need?" Or do you want to know what is the smallest shipping container size you can get away with while still sticking with standard shipping container sizes?
Either way, it starts with finding out how much space you need. Sometimes it can be difficult to calculate a shipping container's cargo capacity based solely on its dimensions. This is especially true for people who don't work with shipping containers often.
The easy-to-read chart below should help you figure out the basics when it comes to domestic and international shipping container sizes.
| | | | |
| --- | --- | --- | --- |
| Container Comparisons: | 20′ Container | 40′ Container | 40′ High-Cube |
| External Dimensions | 20′ x 8′ x 8'6″ | 40′ x 8′ x 8'6″ | 40′ x 8′ x 9'6″ |
| Internal Dimensions | 19'5-1/2" x 7'8″x 7'9-7/8" | 39'5″x 7'8″x 7'9-7/8" | 39'5-1/2" x 7'8″ x 8' 9-7/8" |
| Cubic Capacity | 1,173 Cubic Feet | 2,389 Cubic Feet | 2,694 Cubic Feet |
| Approx. Weight | 4,874 lbs. | 8,891 lbs. | 9,648 lbs. |
If you're having a rough time "ballparking" how much cargo capacity you require, contact a reliable company experienced with shipping containers, like Eagle Leasing. Experts in the shipping field can help you figure out how many TEUs (twenty-foot equivalent units) worth of shipping container space you'll need to store or transport your stuff.